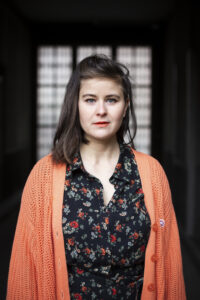 My name is Katharina Sim and I am a dancer, dance teacher and choreographer.
I was born in 1987 in Linz, Austria. After school I started a first professional dance education in Vienna and the BA in German language and literature. In 2009 I moved to Germany and studied BA modern and contemporary dance at Folkwang University in Essen, NRW. I graduated in 2013.
Since then I´m working in and around Germany and Austria as a freelance dancer and dance teacher.
I live in Cologne with my partner and two daughters.
I worked with Leandro Kees, IPtanz, Felix Bürkle, Urs Dietrich and took workshops with Johannes Wieland, David Zambrano, Jeremy Wade, Nir de Volff, rootlessroot,…